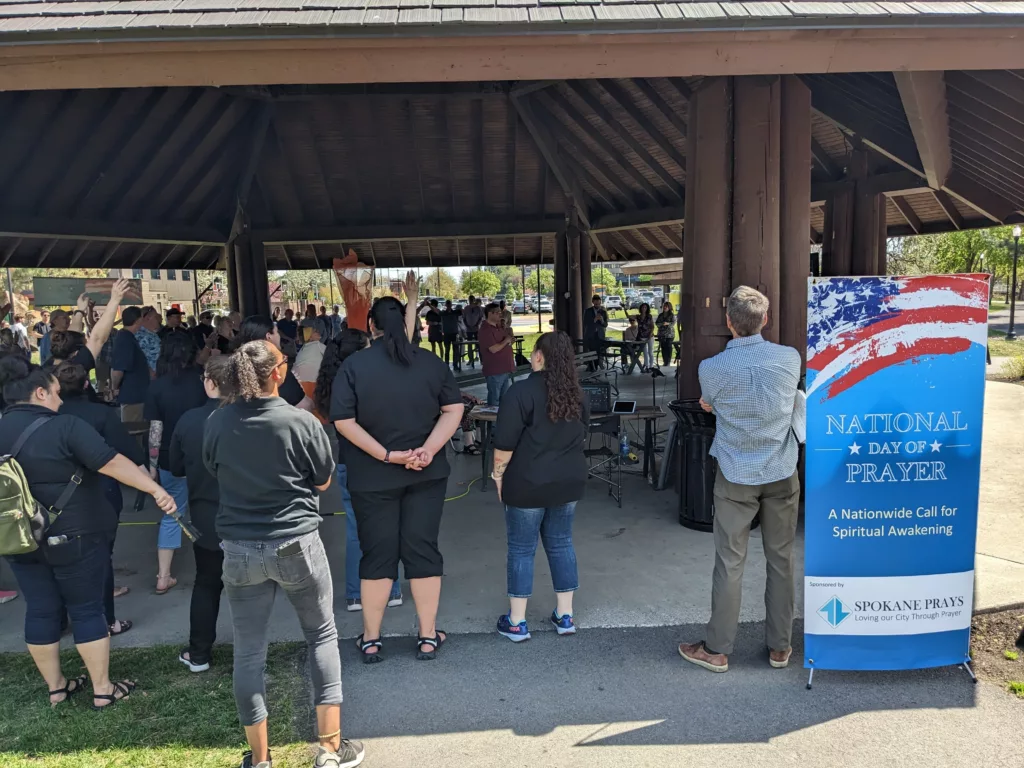 On May 4th, in observance of the National Day of Prayer, I was asked to lead a section of prayer at the Spokane Prays National Day of Prayer event.  I was blessed that, instead of inviting community leaders to come and pray, they asked community leaders to give those in attendance prayer points and allow the people to turn in groups and pray. 
I gave them the following 3 points, asking God to use us in the fulfillment of these 3 Scriptures:
Mal 4:6 Pray for the restoration of families, specifically for fathers. Pray that the words of Jesus will turn the hearts of fathers to their children and the children to their fathers.
Ps 68:6 – Ask God, the father to the fatherless, to give us, His church, a heart of radical hospitality towards the lonely that He wants to put into OUR families.
Jam 1:27 – Pray that the church would capture the fullness of God's call to intimately care for vulnerable kids and support fragile families AND in all these things, 1-3, that we the church would become that profoundly unique and enticing peculiarity in our culture that draws people to their Creator.
National Day of Prayer is over, but I continue to pray these prayers over Spokane, the CHURCH, and our country.  Please join me.